Posted by

J. A. Reaney Agency Insurance Brokers

on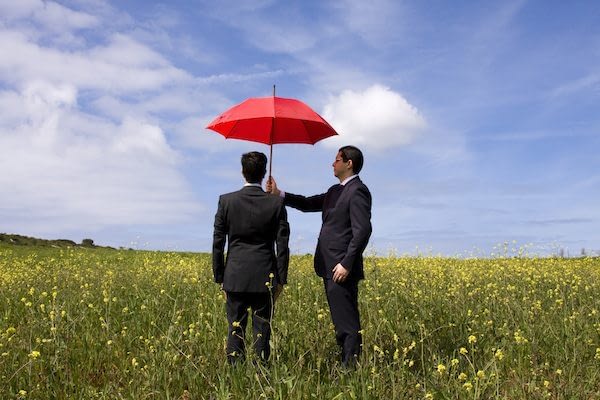 Many small business owners – even those just getting a new enterprise off the ground – should consider putting key person insurance in place. Why? This form of insurance protects against the losses that occur when a crucial person on your team suddenly died or became incapacitated. The death of a key person in a company often means the company folds.
With key person insurance, the company can weather the storm and have the finances available to pay staff and expenses, pay off investors, get the company up and running again, or in some cases, shut it down in a sane and orderly way.
Key person insurance should be purchased by small business owners who have the following situation:
When the business reputation and financial health depend upon the actions of a key employee, his or her reputation or skills, and when the loss of that person (whether the owner or other) could potentially mean the business could not survive.
When the death or permanent disability of a certain employee would cause serious financial damage.
When an investor or creditor requires collateral, and asks to have a lien on a key man insurance policy as protection.
When a business is owned by partners who need the option to purchase the other partner's shares should one partner unexpectedly pass away.
Protecting Your Small Business with Key Person Insurance
If you have certain members of your team that you know are irreplaceable, it is important that you look into purchasing key person insurance. In some cases, the most important person in the company is the founder. The founder (or owner) of a small business may wear many hats, including hiring, sales, finances, or managing the delivery of a product or service. A key person could also be the most highly productive and effective sales person.
How to Choose a Key Man Insurance Plan
The first step in getting this critical insurance in place is to have a discussion with a local agent you can trust to guide you in the right direction. Key person insurance plan is purchased and owned by the company. Some policies build up value, with the cash value accessible for needs later. In most cases, should the key person die, the benefits paid are tax free – an important advantage.
To choose the right key person insurance policy – and there are many companies and types available – it is extremely helpful to work directly with a local agent. Your agent can explain how coverage works, the various costs of premiums from different companies, and how age and health history will impact cost. Term policies are more affordable, but do not build up dollar value you could use in the future.
All of these issues can be discussed with one of the local agents from J. A. Reaney Agency Insurance Brokers in New York, New York. We live and work in New York, and are business owners ourselves. We understand the challenges and always seek out the best possible rates for our clients. Call today and speak with us – we are happy to help you with key person insurance, or any other business insurance needs. That's what we do.
Filed Under: Business Insurance, Commercial Insurance
|
Tagged With: Insurance Agent, Pennsylvania, Southampton